What could possibly

go wrong

<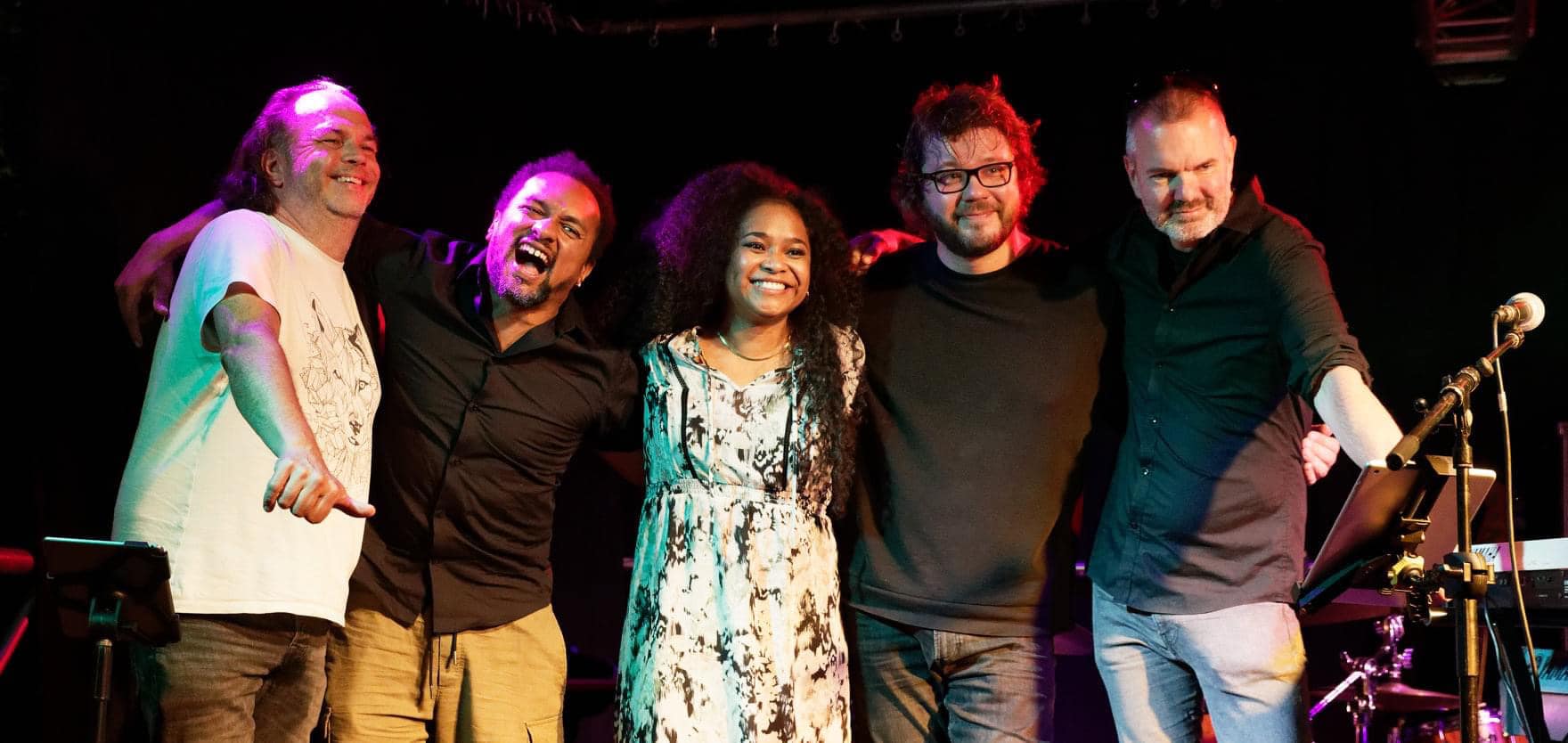 What Could Possibly Go Wrong?(click to order)
The 6th chapter already in our quite productive recording existence. It's been only going up from when we first started out and we like to express that positive vibe into our music as well.
On this occasion of producing a brand new album, we tried to continue the code of keeping it a true and honest band-album. We recorded 14 Brand new songs, full of that good spicy energy. Therefore you could take this album title quite literally....
But then again, put 5 distinct characters in a band bus traveling all over Europe and beyond,...you never know what will happen along the way;-)
Usually lots of laughter and funny stories created by nature. Food for creative thoughts that often inspires our lyrics and titles. Every time we 'hop' into our transportation towards the next gig, it is almost certain a new adventure is about to enfold. Our reward of course is to entertain the people and fans on stage, but even there...you see, we give it our all, and like to take risks within the music big time. The beauty of each and every concert being totally different and a challenge for us to fulfill.
Yea, what could póssibly go wrong? (Released April 2nd 2021)
We like that bold attitude!
responses
As we've come to expect from Tristan…
Their new album "What Could Possibly Go Wrong" is packed with great grooves tight bass lines, shimmering guitars with keyboards excursions always framing every composition perfectly. The vocal harmonies are gorgeous and the leads are the icing on the cake! The question title is indicative of the time, but where the music is concerned… The answer will have to be… "Well, nothing!" Tristan jut got better!
Peace… Bluey (Incognito / Citrus Sun / STR4TA & Solo Artist)

A soulful groove with the vocals of Jaycilee Teterissa sounding just as good as Imaani from Incognito. The magic works again on I've Been Loving You Too Long, "I know every song that lifts you up" sings Teterissa as if she knows what we have been missing.
(4/5 rating @ Yorkshire Times – Graham Clark)

In a perfect world Tristan would be the ideal act to feature before the votes come in on the Eurovision Song Contest, which, like Tristan, is also a Dutch affair this year. .
(4/5 rating @ Yorkshire Times – Graham Clark)

The album's a 16 tracker and the tune currently winning radio plays and chart placings is 'Rising Up' and it's a perfect summation of the Tristan sound – catchy, melodic, strong lead vocal and sweet supporting harmonies over an Acid-Jazz/Euro soul backdrop.
(4/5 rating @ Soulandfunkandjazz.com – Bill Buckley )

A hot rhythm section and harmony-soaked backing vocals serve as a backdrop for Teterissa to strut her vocal stuff. And she uses it to convey an absolutely relatable lyrical story
(@Soultracks USA )

Netherlands-based R&B band Tristan has been getting us moving for years. The quintet has a keen sense of classic soul, funk and pop, and they bring high energy to every song on their always-fun albums. When it comes to full bodied music, Tristan is always on time.
(@Soultracks USA )


Jazz, Funk

& Soul

It's tough to sit still when listening to Netherlands-based R&B band Tristan. The quintet has a keen sense of classic soul, funk and pop, and they bring high energy to every song on their always-fun albums. (according to

Soultracks USA

)

Funky rhythm guitars, Hammond, Fender Rhodes and synths, and a rhythm section that has been performing together for decades playing solid grooves and tight, punchy arrangements that have since become their trademark.
All this underpins singer Jaycilee's stunningly beautiful and soulful vocals. It will take you back to that great warm sound of the 70's, with a fresh breeze of influences from the present. While Tristan's music may sound like bands such as Tower of Power, Snarky Puppy, or classic Acid Jazz acts such as Incognito and the Brand New Heavies - who all produce high energy grooves - what makes this group stand out from their contemporaries is the high quality of the compositions and arrangements.
Tristan's debut release, 'Full Power' (2014) and their highly acclaimed follow up '2ndPhase" (2015) - received rave reviews and both albums going straight to No 1 in the UK soul charts. Their third album 'Lifestyle'(Spring 2016) proved that this is a band with something to say:

▪ Jazz FM , A-list for 8 weeks
▪ Live @ Jazz FM
▪ Live @BBC radio Robert Elms
▪ NPO Jazz & Soul playlist for over 8 weeks
▪ Rave reviews in OOR , Blues &Soul Magazine, Platomania.
▪ 34 in UK soulchart top 100,
▪ Best soul album and band 2016 - Colourful Radio UK
▪ Bright Star Award 2016– nomination Best Soul/R&B Album, Best Band
▪ Bright Star Award 2020– nomination Best Soul/R&B Album, Best Band

'Live in concert' (2017) , an album with an extended band and in 2019 the studio album "The Spice of Five". The band went back to 'the 5-piece core' of the band, and as expected you hear the full range of Tristan's hallmark uplifting, pure and energetic grooves on 'The Spice of Five' . Nominated for German Grammy award (Schallplattenkritik Preis), touring Indonesia were some of many highlights.

The group stuns again with 'What Could Possibly Go Wrong', Tristan's 6th album released in spring 2021 and (again) receiving many plaudits including:

• NPO1 (Dutch National Radio ) , playlisted for 17 weeks
• Sweet Rhythms Chart (UK) , two weeks #1
• Network Soul Chart (UK), #1
• UK soulcharts #5
• Jazz FM , Track of the week , and featured @John Osborne and Jeff Young
• Rave reviews in OOR, Jazzism, Bassist, Musicmaker , Soultracks USA, Cumbria & Yorkshire Times to name a few.
• Interviews with Telegraaf (NL), Blues & Soul Magazine (UK) ,Inside Musicast, (USA), Noord Holands Dagblad , Stentor .
• Radio interviews at NPO2 (NL) , Solar Radio, Starpoint, Colourful Radio, Smooth FM (Nigeria)
• Live @ NPO2 (Dutch National Radio ) , AVROTROS Muziekcafe.
• Airplay throughout the world, from Australia, Japan, UK, France, Spain to Nigeria, Brazil , Canada and the USA.
• New Music Friday @ Spotify with 'Don't Turn Her Down"

Their success has seen them touring Indonesia, Japan, France, Poland, United Kingdom, Germany and Romania the last couple of years.
What Could Possibly Go Wrong on tour ? We will find out soon : tour-dates coming up


On

tour
Tristan - What Could Possibly Go Wrong - on Tour
Order

here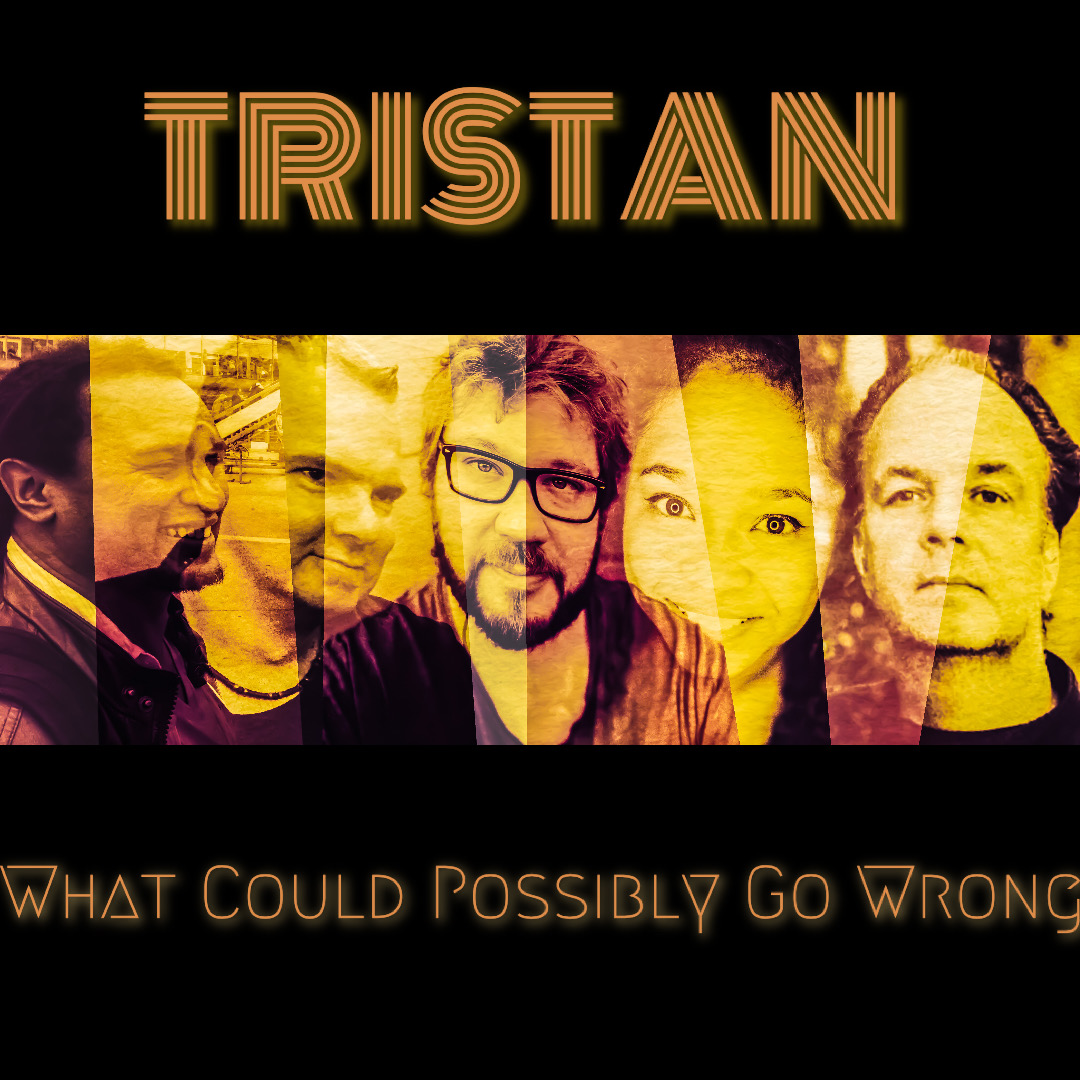 live

feed


you

tube

 
reviews &

airplay


Jazzism
Nominated for German Grammy award (Schallplattenkritik Preis)
Starpoint Radio
Blues and Soul Magazine
De Telegraaf
Mi-soul
Jazz FM
Delite Radio 
Colourful Radio 
Solar Radio
NPO 1, 2 & 5 (Dutch National Radio)
Music Maker
OOR
Countdown Cafe
Co Live
De Max 
Noord-Hollands dagblad
Berlin Spectator
Soulandjazzfunk
Noardewijn, (RTV Frysland)
AD/ Amersfoortse Courant
and many more